Cancer research
Prostate Cancer
Prostate cancer (PCa) is the most common malignancy among men in the western world with significant burden on quality of life and health care related costs. Serum prostate specific antigen (PSA) level and digital rectal examination are utilized to estimate PCa risk while systematic transrectal ultrasound (TRUS) guided prostate biopsies remain the most common means of PCa diagnosis. More recently, magnetic resonance imaging (MRI) has become an important supplementary diagnostic method for the detection and staging of PCa while PSMA-PET-imaging has showed high sensitivity to detect local and distant metastasis of PCa.
Our multidisciplinary team, composed of experts in the fields of urology, radiology, pathology, nuclear medicine, cancer biology and computer science, has a long-term expertise and collaboration in PCa imaging, biomarkers, bioinformatics, and translational research. Since 2009 we have a database of high-quality MRI data sets from over 1300 patients with a clinical suspicion or histologically confirmed PCa and detailed whole mount histopathological and clinical follow-up data from up to 1200 patients who underwent radical prostatectomy in the Turku University Hospital. In addition, under Turku Prostate Cancer Consortium and in collaboration with Auria Biobank, we have collected fresh frozen prostatic tissue material from 1200 operated patients for high quality RNA/DNA/proteomic studies. In Taimen lab, we carry out a detailed histopathological characterization and validation of diagnostic and fresh frozen tissue material to guarantee high quality material for various research projects. This work includes digitized whole mount histopathological slides for machine learning purposes as well as tissue microarrays for biomarker studies. Taimen lab is also part of Movember Unique Global TMAs consortium which provides rare archival tissue material from metastatic and castration resistant PCa cases for potential biomarker studies carried out by third parties.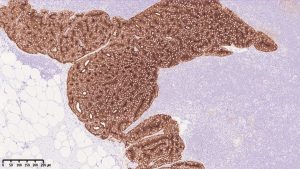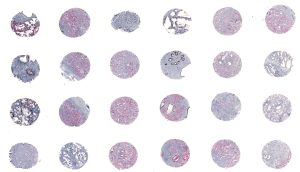 Bladder Cancer
Bladder cancer is a common malignancy associated with a high rate of recurrence. A third of patients present with a muscle-invasive disease, which is associated with poor prognosis and commonly treatment-related impaired quality-of-life. The standard treatment for muscle-invasive bladder cancer is radical cystectomy and pelvic lymph node dissection with or without neoadjuvant chemotherapy while advanced/metastatic diseases may be eligible for novel immuno-oncological therapies.
Project 1
Patient-derived Cell Cultures
Only about a quarter of patients with invasive disease benefits from the standard cisplatin-based neoadjuvant chemotherapy (NAC), and there are no validated biomarkers to predict NAC response among patients. Due to tumor heterogeneity, standard diagnostic methods also seem insufficient for accurate patient stratification.
One promising technology for cancer research is conditional reprogramming (CR), which enables the rapid generation of a high number of tumor cells from small surgical specimens. The indefinite growth potential of CR cells is maintained in the presence of the conditioned medium, collected from irradiated feeder cell cultures, and supplemented with Rho-kinase inhibitor (Y-27632). This method provides novel opportunities for diagnostics and therapeutic applications, such as chemosensitivity testing. We have recently shown that CR method can be used to establish patient-derived bladder cancer cell lines for in-depth characterization and drug sensitivity screening of the tumors (Kettunen et al., 2019).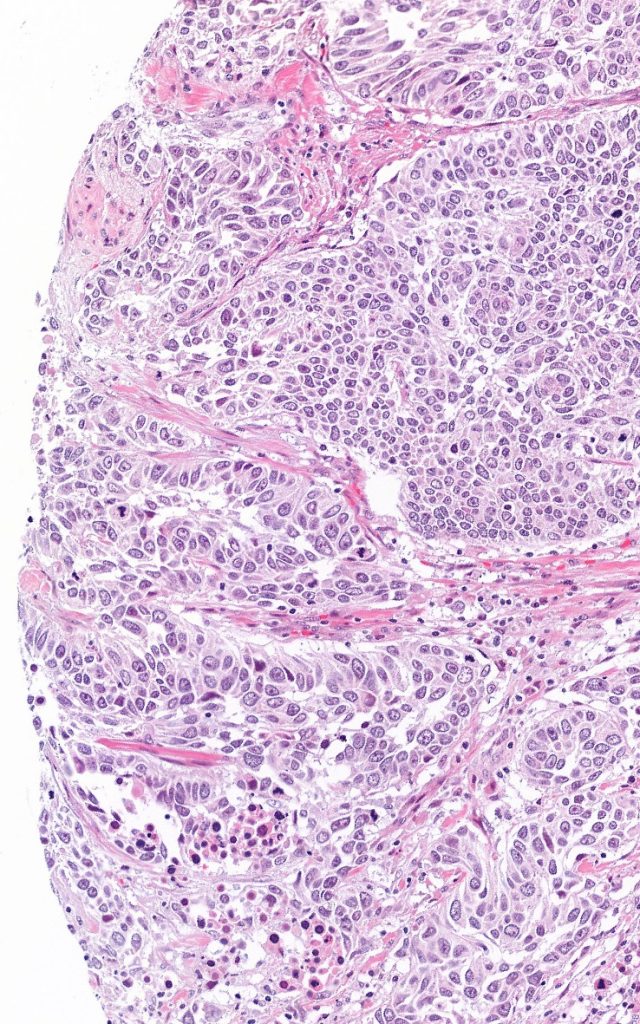 Project 2
Steroidomics of Bladder Cancer
Traditionally, bladder cancer is not considered as a steroid-dependent cancer like breast and prostate cancers. However, males have four times higher risk of developing bladder cancer compared to females even after excluding other risk factors such as smoking and occupational hazards. Furthermore, early age at menopause increases the risk of developing bladder cancer and females tend to have more aggressive diseases compared to males. Although these differences imply that sex-specific hormones may play a role in bladder cancer development and/or progression, their specific role is currently poorly understood. In this project we investigate the steroidome of bladder cancer in order to get insights on how sex steroids contribute to the development and progression of the disease.